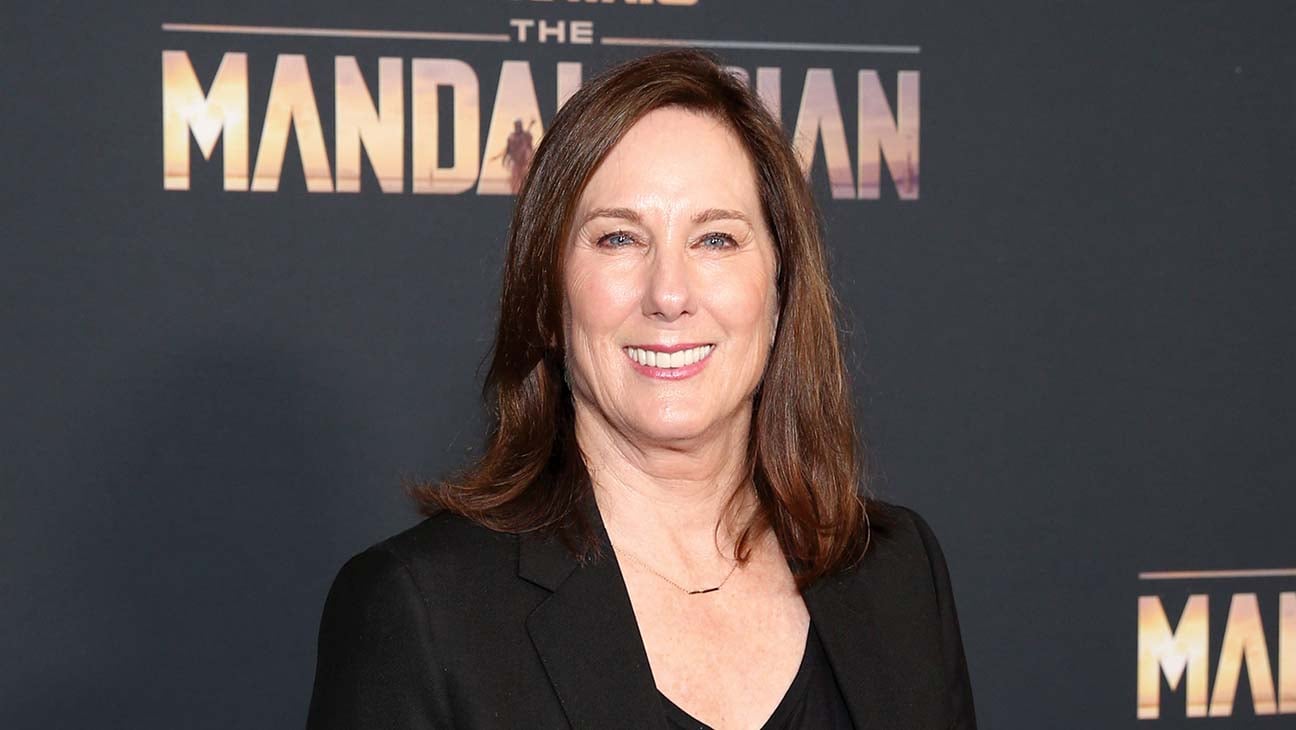 The Mandalorian season 2 is the next big thing coming from Star Wars as far as the live-action front is concerned. In this post-COVID-19 world, we could all use a breath of fresh air from some comforting entertainment. Thankfully, season 2 is still on track to premiere in October, despite all the various ways that the pandemic has changed the entertainment landscape.
Speaking with The Wrap, Kathleen Kennedy expressed how fortunate it was that The Mandalorian season 2 was still happening. While other TV shows (including Doom Patrol, Supergirl, and The Walking Dead) had to shut down due to the pandemic, The Mandalorian did not suffer the same fate. This was due to the show having mostly finished production on season 2 by the time shutdowns started happening, though some post-production still had to be done from home, of course. Kennedy had the following to say about the matter:
"Even though we wondered to what extent people could work remotely, our IT department and ILM had everybody up and running within a week, working from home and continuing to work in the cutting room and on visual effects shots. It was pretty staggering how quickly they got everybody up and running."
It sounds like everything was running smoothly from the get-go. One cannot help but wonder how different things would have turned out had the shutdowns happened when the season was, say, halfway through production. The Mandalorian Jon Favreau has previously talked about how the virtual sets of the series would make it easier to work on production of season 3 in the future. He talked about how the contained nature of the set meant that the number of people on the set could be limited, thus making it easy to abide by COVID-19 restrictions. If things keep running smoothly, then perhaps there will not be too long of a wait between seasons 1 and 2. It may be strange to talk about season 3 when season 2 is not even out yet, but there is no doubt that there will be viewers waiting for season 3 as soon as season 2 ends. For now, we can look forward to the season 2 premiere coming in October.
As far as the films are concerned, Kennedy has said that Lucasfilm is stepping back to assess everything. Right now, the next film is slated for a December 2023 release date. It may seem far away, but time has a way of passing quickly. Hopefully, enough time will be put into figuring out what to do with the upcoming films. Until then, Disney+ is the main place to acquire new live-action Star Wars content, with the Obi-Wan Kenobi and Cassian Andor shows having been confirmed, and development of other potentially interesting series having been rumored. George Lucas tried pushing for Star Wars to thrive as a live-action TV franchise, and it seems that this vision is coming to fruition. Some people have talked about having Star Wars fatigue, but these shows will surely have large audiences comprised of fans who just cannot get enough of that galaxy far, far away.
Thank you for supporting us by reading Culture Slate. We would love to hear your feedback on this topic in the comment section below. Feel free to go follow our social media so that you can stay up to date on all of our articles. You can follow us on Facebook here and also on Twitter here. Additionally, we have a Twitch channel that you can follow here and a YouTube channel that you can subscribe to here. Lastly, if you are interested in writing for us yourself, please do not hesitate to fill out our team member application form here.
Source(s):
Deseret.com